Once taken up one of Grazia Deledda's novels it is difficult not to read a pile of them one after another. It is genre literature: a solid story, vivid scenery and a rather sloppy style, making for fast reading. The setting is Sardinia during the penultimate turn of the century, a straightforward class society. Main conflicts are about money and sex. Counterpoint is a rather medieval striving for purity and ascesis. Deledda's heroines and heroes are driven by their passions, but their actions remain well within the bounds of comprehension and empathy. Fate strikes in a plausible and well-organised manner.

The writer was an interesting woman, whose talents were somewhat overrated with a Nobel prize (1926, for the awesomely intricate Canne al Vento) and unfairly denigrated in the aftermath. Her life as well as her works offer good possibilities for a rediscovery.
She came from a family of nobiles in Nuoro, chief town of the Sardinian highlands, the Barbagia. As usual among well-born Sardinian women at the time, her education ended after the fourth form of the elementary school. Already at a very young age she created a considerable intellectual distance between herself and her direct environment. She had to find out everything herself and that was what she did: she read, she observed and she interviewed. One of the characteristics of her narrative art is the originality and truthfulness of her descriptions, which holds for the colours of her sunsets as well as for her amazing knowledge of the male libido. She had the earnest and self-denying drive of a dedicated naturalist.
Her works, however fantastic, show her empiric propensities: they look like behaviouristic experiments. All her life she was criticized for her lack of philosophic, ideological or religious depth. In reality the writer is jotting down how the wind is sown and how the tempest reaped, now and then halting her train of general observations for a high-resolution detail that convinces us that we are really there.
Sardinia, background for all of Deledda's novels, was, and is, a cultural sideshow in Europe, an area where feudality has continued well into the nineteenth century and where human and divine arbitrariness are still a fact of life.
In the following some of Deledda's novels in synopsis. When she wrote really free, as she did in La Madre, her laboratory seems to have been invaded by Faustian spirits.

---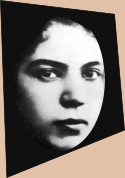 Lophius, divine translations for a song..
---


LA VIA DEL MALE (1896)


Pietro enters into the service of the prominent Nuorese family Noina. Zio Nicola Noina, of poor descent, has married rich Zia Luisa. Maria, their daughter, is beautiful and conceited.

Pietro hints to Sabina, a poor cousin of Maria's, that he may declare her his love. Maria shows a jealous reaction, which encourages Pietro to fall in love with her (Maria). After some skirmishes around the kitchen hearth he manages to conquer her. He promises her to become rich.

Pietro is sent to a distant holding to plough. During his absence the rich but ugly landowner Francesco Rosina asks Maria to marry him. Pietro is falsely accused of cattle theft and held in custody for three months. In jail he hears of Maria's engagement. A cellmate, Antine, guides him into the wrong track.

During a honeymoon stay on his own land Francesco is murdered. After five years of mourning Maria marries Pietro who in the meantime has become a promising ox-merchant.

Sabina marries the cousin of a shepherd who knows that Pietro and Antine have murdered Francesco. From Algeria, where her husband works in a cultivation, she writes Maria the bad news.

Completely thrown upon her own resources, Maria stands before the choice between a scandal and the consequent downfall of her house, or acceptance of the evil done and maintenance—if need be with criminal means—of her and her family's reputation. She realizes that her choice for the way of evil has already been decided.
---
LA GIUSTIZIA (1899)

The Arca family, nobiles in an outpost of the Barbagia. Don Piana, three times widower, senile, has one son and one daughter left.
The daughter, Silvestra, inhabits a one-person cloister that is connected to the ancestral home by means of a rotating serving-hatch.
Stefano, the son, suffers from spleen.
Another son, Carlo, has been murdered, probably by the outlaw Filippo Gonnesa. Carlo had been married to Maria, of poor descent. Since Carlo's death she has been barred from the Arca homestead.
After a bad attack of the flu Stefano falls in love with Maria, chases her and marries her. Initially she gets a bad treatment by old man Arca and Serafina, the housemaid. Stefano soon looses his passion, but is not a really bad husband. Silvestra, the nun, turns out to have had a love relation with Filippo Gonnesa. Stefano is not sure of the bandit's guilt in the murder, as his leaseholder, who is to be the main witness in the upcoming trial in the outlaw's absence, is an unsavoury character. Maria's mother, like more energetic women in Deledda's novels provided with a little moustache, carries bags of money to the trial to prejudice the right persons against Gonnesa. Stefano assists impassively.
Gonnesa is convicted in absentia, but the untrustworthy leaseholder is thrown into jail for false testimony. On his way back home Stefano encounters the son of the leaseholder and addresses him disparagingly. The son tells him that Silvestra is hiding Gonnesa.
Stefano embraces Maria, who during the trial has borne him a child and is now on good footing with the old man, and sets himself in the garden to wait. After he has watched Filippo Gonnesa entering Silvestra's cloister through a drainpipe he reports him to the police.
---
EDERA (1908)

Orphan Annesa in a rich, but rapidly declining family. Paulo, heir and young widower, travels from village to village to visit the fairs. Annesa and he have a secret relation. Another important member of the household is a rich, old uncle, tenaciously clinging to life.
Paulu goes out to obtain a loan and vows that he will kill himself if he fails. Annesa is so upset by his oath that she considers murdering the old man. Paulu returns unhurt but lingers in the stables before presenting himself. That way he is too late to prevent Annesa from strangling uncle. The whole family gets arrested.
The village priest hides Annesa. The carabinieri do not find indications of a violent death and release everyone.
Annesa now finds Paulu too frivolous and histrionic to marry and leaves for Nuoro to find work as a maid there. After some years Paulu's mother comes to ask her to save the decaying house with its starving inhabitants from total collapse. The end is magnificently tragic, Annesa staring from the kitchen window at a mountain ridge that looks like the back of a sleeping man.
---
LA MADRE (1920)

Paolo is the son of a poor, mistreated orphan and her uncle, a miller's hand. He grows up in a seminary where his mother washes the dishes. After confession the priests make him kiss her chapped hands. He too becomes a priest and travels together with his mother to the village Aar where she is born.
In Aar the women have 'large square heads'. For hundred years this village did not have a priest and subsequently one who at his own costs had a bridge built to free the village from its isolation, but then fraternized with the wild menfolk and shortly before his death dug a tunnel linking the cemetery with the parish house.
Paolo is seduced by Agnese, of rich descent. He does not aim at satisfaction of his suppressed desires but at a sublime moment, which appears to manifest itself shortly before orgasm.
Mother persuades him to end the affair. What gives him most trouble is the idea that Agnese will not love him anymore.
The former priest appears at Mother, threatens and commands her to leave the village. He leaves her his blue stockings to mend.
To his own amazement and scepsis Paolo exorcises a girl gone berserk. He also administers the last sacraments to a hermit. This holy man has sinned by setting out mean and cruel traps for furs.
Paolo is assisted by a little sacristan, Antioco, son of a barmaid and usurer. Antioco, a smart, malicious and ambitious little fellow, ardently aspires to become a priest. But he is unassailably convinced of his vocation. Contrary to Paolo he deems celibacy a natural and normal condition.
Agnese uses a ruse to meet Paolo again and when he resists all temptations she vows revenge by proclaiming his sins from the pulpit. In the meantime Mother is in great, unfounded fear that the former priest will return to possess her.
Paolo defies fate and sets out for the church. Mother, warned of Agnese's threats, seeks a position near the church doors.
At the last moment Agnese recoils from the act. Mother is sitting in the back of the church, dead, propped up against the wall in a way suggesting that she is protecting the construction against collapsing.
---
IL SEGRETO DELL'UOMO SOLITARIO (1921)

Cristiano is widower of a rich woman, whom he has treated so badly that she had him locked up in a madhouse for eight years. After her death he has been released. He now lives in a little house, or cabin, on the beach and is purifying himself by keeping away as far as possible from human intercourse. In one of the first pages however he draws Ghiana, whose husband works in Australia as a woodchopper, into his unmade bed.
Ghiana is dark and primitive, peddles appetizingly described products from her garden, is sitting on the bed with barely covered breasts like a beautiful and sad slave woman, in the end knows all about Cristiano's past, has big feet, forgives him for having made her pregnant and, on her way home and out of his sight, counts the money he has given her in a sealed envelope.
Sarina is a beautiful, urban woman. Her husband has been brought into a semi-vegetative state by a neurosis. Maybe the sea wind will do him good. At an unguarded moment he escapes from his bed. He shouts Cristiano's name against the wind 'like someone who does not really know how to pronounce it'. In his madness he is more aware of what is going on than normal mortals, but he is not able to apply his knowledge. Now and then he tries to bite Sarina's hand. After two weeks of unremitting high winds he dies.
Cristiano is momentarily reconverted to humankind when he realises to have fallen in love with Sarina. Sarina now focuses her maternal feelings on him. He expounds his past. She disappears in a rather ghostly way, but in the dead of the night she comes to visit him in his cabin where he is stroking sparks out of his cat's fur. Exerting all his strength of character he declines her love, realising that he, like her late husband, is unable to cope with mankind. She promises to return the next day but flees.
There is a two lines epilogue, informing us that, after the first pangs of sadness had passed, Cristiano went to see his child.
---


Links to further reading about Grazia Deledda:

Four pages with an autobiography, articles, prose and references, beautifully and lovingly done by the Swedish Nobel e-Museum.

A very complete websearch on Grazia Deledda, with bibliography and international links, on Tripod.

For a short biography & bibliography:
Author's Calendar, a discrete Finnish site.

An article about Diabolic Imagery in Grazia Deledda by Giacomo Striuli of Providence College.
---
Best sites to download Italian novels by Grazia Deledda in Italian (free):

Intratext Probably the most complete download site.

Liber Liber Interesting and sympathic site, extensive information

For more Italian sites, see the Italian page
---
download La Via del Male in Dutch